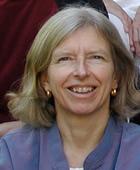 Noel Taylor, DMQ
250-388-6875
weiwuwei2222gmailcom
Noel Taylor,  has practiced & taught Oriental Bodywork since 1983. She is a Senior Authorized Teacher with the International Institute of Medical Qigong and the American Organization for Bodywork Therapies of Asia®.
Noel has specialized in Bodymind Counselling, is a Doctor of Medical Qigong, she  completed the Doctoral Program at the International Institute of Medical Qigong. Her work brings together her long term interests in spirituality, oriental medicine, quantum physics, social justice, community building & body mind integration techniques.
Noel served as a faculty member at the Canadian College of Acupuncture and Oriental Medicine for 15 years, and has served as the President of the British Columbia Acupressure Therapists' Association for several terms. Noel promoted and taught Jin Shin Do® Body Mind Acupressure® for 30 years. Noel continues to teach MQP, MQT, MMQ and the DMQ programs amongst many other expansive offerings.
Noel loves to explore the esoteric aspects of Chinese Energetic Medicine in her teachings. She maintains a private practice in Victoria, B.C. and on Lasqueti Island.