Creating a Bridge Between the Worlds: Three Day Island Summer Retreat
Tuition Fee: $295
In this upcoming retreat our focus will be on improving and opening up your connection to your guide. Throughout this three day retreat we will be playing with moving into higher and higher states of consciousness. You will experience how the guides can assist you in making these higher connections and accessing not only the information, but the vibrations, frequencies, and the consciousness that is available to you.
A Greeting to You from the Guides' Realm
This next step for you is about improving and expanding upon your connection with your guides and with the realms of light. As you expand this connection, as you develop in your skill in reaching into these realms, you become that light, and you become the source of that light. You access the increasing potential that exists in that light and you come into alignment with your higher purpose. Much of the class will focus on bringing your attention to higher purpose, to awakening and consciously connecting to these light realms. As that connection continues to evolve and develop, increasingly all of your actions will come from the perspective of these realms of light.
This is always a completely new seminar.
Phillip will transmit the highest energies into the physical realm from his place in the realms of love and light. Wendy will receive these energies and make them available to the students. Come and find your part in this amazingly powerful event.
Accessing vast consciousness
Strengthening your connection with your guide
Playing in the higher realms of light
Cultivating alignment with life purpose
Discovering your unique connection and expression in the higher realms
Wendy Lang channels everyday as an integral part of her life and her work. Until recently she assisted her late partner, Phillip Weber, in teaching this class. Since his passing she has been empowered by his presence connecting to the guides' realms and holding the portal open and accessible to students taking the course. Wendy offers Medical Qigong trainings in the USA and Canada.
Come and explore the higher realms,
as we bask and rejuvenate in the beauty of nature
on Lasqueti Island this summer.
Prerequisite: Introductory course, Connecting to and Channeling your Guides
Location: Noel's Hidden Meadow Farm, Lasqueti Island, BC
To register contact…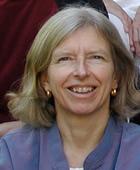 Noel Taylor, DMQ
250-388-6875
weiwuwei2222
gmail
com
Please reserve your place by sending a deposit of $100.
Make check payable to Noel Taylor and send to:
309 Chester Ave.Victoria, BC V8V 4B5